Meet Dr. Scott Connell, Sky Dental CEO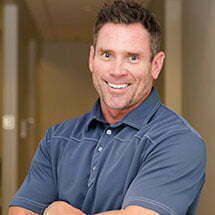 Originally from Georgia, Scott has called Arizona home since 2004. When not bringing smiles to patients in Tempe, he loves spending time with his wife and three daughters, playing volleyball, and occasionally eating doughnuts (but don't tell his patients).
Dr. Connell earned a DMD from the Medical College of Georgia. At MCG, he honed critical skills in the oral surgery and implant program. With this training and many years of experience, he has the capability and confidence needed for difficult extractions, surgeries and root canals. He has been placing dental implants since 2002 and can testify to the many advances in tooth replacement.
A Message from Scott
As the Founder and CEO of the Sky Dental offices, I want to create a culture that puts our patients first. I have been in the Valley for sixteen years and love the opportunity to keep relationships through the years with our patients.
While patients may be focused on their immediate concerns, my goal is to help patients have good oral health for a lifetime. I like to look at long term dental health goals and determine what is the best course of treatment to keep you healthy, happy and smiling for many years ahead.
I also think that it is important to make cosmetic dentistry available to all who want more out of their smile. Our offices offer everything from whitening to full makeovers including veneers and dental implants. I can lay out the options and let you decide what is best for you.
With my staff, I will work hard to earn your trust. Welcome to our family.